Business Philosophy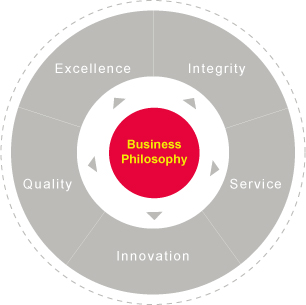 We hold the principles of "Integrity, Service, Innovation, Quality and Excellence" as our business philosophy and "Make difference " as corporate vision. At Sunplus, We strive to steady operation and keep innovation in technology to provide efficient technical support, sales service and complete system IC solutions to meet customers' satisfaction.
INTEGRITY
Being People-Oriented and having Integrity are our top priorities.
SERVICE
Our responsibility is to provide customers with the best service.
QUALITY
Perfect quality is our everlasting goal.
INNOVATION
Developing new products based on innovative technology and creativity.
EXCELLENCE
Self-surpassing our current abilities is the only means of achieving excellence and continuous breakthroughs in high-tech engineering.